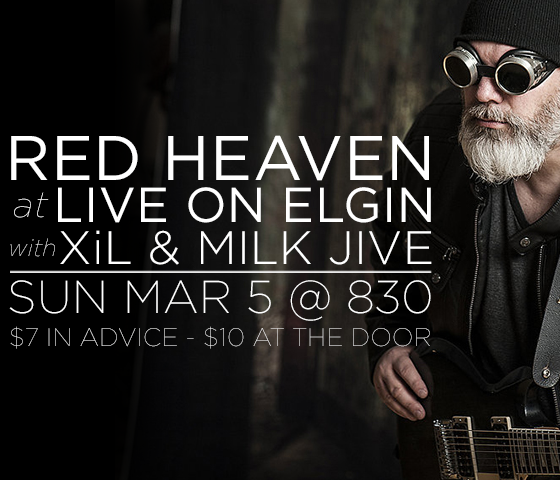 If you've ever wished for a Red Heaven show in which we play our heaviest rock and metal songs, March 5 is your lucky day: We'll be hitting the stage at Live on Elgin at 8:30, Sunday March 5, and playing our heaviest originals – including a few from the upcoming release, Echolocation, which will debut that night. As a bonus, we'll be introducing a new member of the band: Bass and basillet virtuoso, Tom McMahon… and we're very excited for you to meet him.
We'll be joined on the roster by awesome Ottawa indie geniuses XiL and Milk Jive, making for a full night of amazing music. Trust me: You'll love these guys.
Get tickets in advance for $7 or $10 at the door. Check out the Facebook event if you want more details or to RSVP.
And yeah… the goggles will make an appearance. Guaranteed.